Tag Archives:
Bank
Personal Finance Manager
Personal Finance Manager has been developed to help you manage your money by enabling you to record transaction and budget information within accounts. You use PFM to record income and expenditure so that you can reconcile each account against a statement. As you record each transaction PFM calculates a balance and with the aid of a checking check box you can indicate if a transaction has been reconciled. You can also register payments that can be automatically debited or credited on given dates. You also have the option to create budgets which allows you to register each transactions value to one or more of these. The facility to copy or move selected transactions between accounts helps you to reduce repetitive entries. Reporting facilities allow you to display graphs, pie charts, balance plots and multiple page colour reports that can be displayed, printed and exported into many popular formats. Some of the other features include the ability to UN-delete deleted transactions, create multiple accounts, move copy transactions between accounts, manual column width adjustment and multiple budget transaction allocations. Now fully encrypted with password protection. Import from previous PFM database format. Multiple format export options. These and other facilities are described in more detail further on in this help document.
What's new in this version: Version 2.0.0.4 enables password dialog to show in taskbar. Required if user minimises all windows which caused password entry box to disappear sometimes; updates splash screen; adds transaction, payment and budget description maximum length warnings; fixes incorrect field back color on some systems.
VERSION: 2.0.0.4
PRICE: Free
OPERATING SYSTEM: Windows 98/Me/2000/XP/Vista/7
[download id="94"]
America Online (AOL)
Popular Internet service that allows you to send email, chat, and view your own personal profile. AOL email makes it easy to stay in touch with friends, family and business associates. You get unlimited storage, and it's a snap to add personality to emails with customized fonts, colors, stationery and signatures. As always, AOL's powerful spam controls help steer junk email out of your inbox. With AOL, tabs on the browser let you keep several sites open without cluttering your screen. Your favorite Web sites and AOL Search enhanced by Google are a click away, and you are automatically protected from known phishing sites when you browse the Web using the AOL software. AOL 9.5 helps you stay connected to the people you care about. AIM is built-in so you can see which of your buddies are online and instantly chat, share pictures and more. If you prefer not to be interrupted by IMs, make yourself invisible so others won't know you are online.
Version: 9.5
Price: Free
Operating system: Windows XP/Vista/7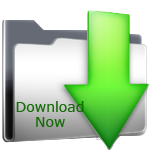 [download id="391"]